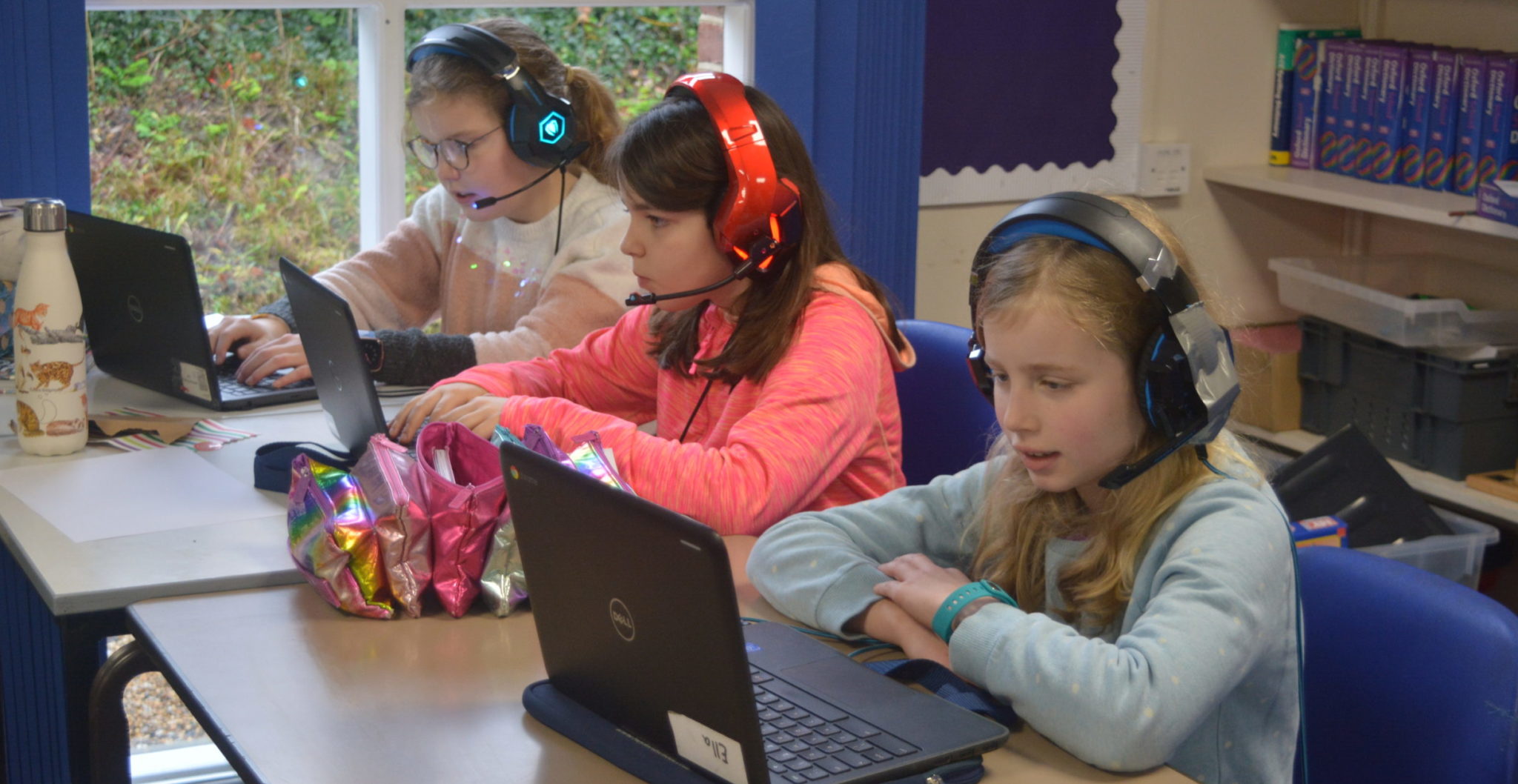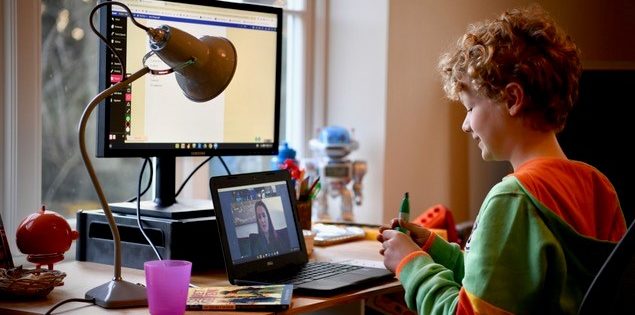 About Twyford
REMOTE LEARNING
#TwyfordTogether
We are proud of how we faced the exceptional circumstances of the pandemic. At Twyford, we continued our commitment to deliver a full and varied remote education; Twyford School was open throughout and in your home! Each member of staff responded to the adapting circumstances by providing a full, interactive and engaging programme that best supported the children at home, and our critical worker children at School, whilst ensuring we had robust safety measures in place.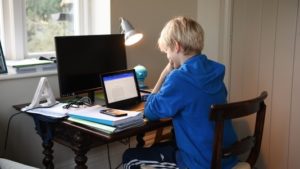 In both the Prep and Pre-Prep School we were set up to accommodate remote learning with a full timetable for all year groups.
In the Prep School, teachers were available online in real-time during the School day, setting tasks and holding virtual lessons and activities via Google Classrooms, with each child using School Chromebooks. In the Pre-Prep we delivered a mixture of live and pre-recorded lessons which gave greater flexibility to families with younger children.
Prep School
As far as possible, our priority was to deliver the same education that the children would have received at School. Alongside our academic programme we had provisions in place to facilitate effective sports coaching and, importantly, pastoral care which included weekly assemblies, weekly tutor meetings, weekly Chapel time and "Catch Up" parent Zoom sessions with the Headmaster and senior members of staff to touch base.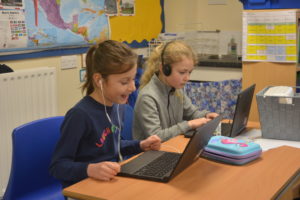 Our programme extended to include not only academic teaching and learning, but also a range of co-curricular activities covering music and drama, art and DT, sport and live PE and fitness classes and inter-house competitions. A key feature of the Remote Learning offering was our Enrichment Programme which encouraged children to have some "away screen time" and engage in activities, some for all the family, that included:
Music:   6-week Scale Challenge: there are 12 major scales and 12 minor scales, can you learn them during this first half of term? 2 a week. Prizes are available for this challenge!
Drama:   Musical Theatre:  learn a song from Plastic Pirates the Musical! or Set Design: choose a scene from one of your favourite books and imagine it's being adapted for the stage. You are the set designer.
DT:     The Repair Shop. Inspired by the TV show, The Repair Shop, repair something at home and bring it back to life.  At the end of the year the DT department are going to stage an exhibition so make sure you capture a do a before and after" photo! Or, Recycled Animal Sculptures: Using only recycled materials, create a model or sculpture of an animal
Sport
Rugby Challenge   Learn and develop your spin pass at home with Mr Riddle. (click on the image to play the video!)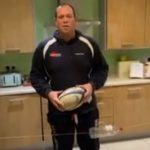 Netball Challenge See if you can take on the teachers in this ball skills challenge! (click on the image to play the video!)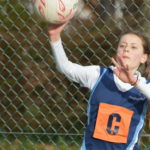 Pre-Prep
In the Pre-Prep, our bespoke Remote Learning Programme extended into the very busy and buzzing lives of our Pre-Prep children! We provided a mixture of live and pre-recorded lessons, to be as flexible as possible for our families. Children were invited to join their class teacher, critical children in School and friends from home, live every morning to say hello and set up the day ahead. This was immediately followed by live phonics/literacy lessons. Throughout the day the children were also able to join in with a variety of other live lessons, including Ballet, French, Gym, Games and even Music.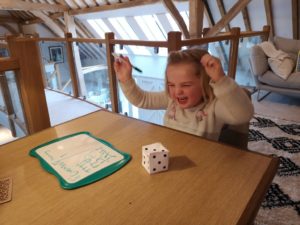 The end of the day closed with a live story session, with different teachers reading stories every day. Our children took part in live 1:1 lessons with their teacher who listened to them reading, share work or just have a chat. A real highlight of the week was our live show and tell/fun group session. It could get very loud online but it was a lot of fun! On top of this, we also posted daily Maths and English videos, as well as regular Science, topic, Forest School and even cooking videos. These could be accessed from home and watched at a time which suited each family. Parents at home regularly posted work, photos and videos to the school Tapestry account so the teachers could see how all the children were getting on and could then provide timely and relevant feedback. We continued to collect House Points and each week children were nominated to go in the Golden Book which we enjoyed celebrating with them. Despite being in unusual circumstances, we were still able to provide a fun, lively and varied learning experience for the children who remained full of beans and in good health!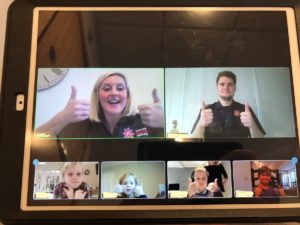 At Twyford, we recognised that in the Covid environment there were renewed pressures on well-being and engagement and our focus was to continue embracing and supporting the Twyford community, it's staff, parents and children. #twyfordtogether
…And it seems our families feel we were on the right track!
"I wanted to email personally to say a massive heartfelt thank you to you both and all the other amazing members of the school team. We know Twyford is more than a school it really is a family and I can't thank you enough. Please pass on my thanks to all your team." Year 2 & Year 5 pupils
"A quite remarkable effort and one that is truly appreciated by us as parents and by our children. The messages from the staff to the children have been so supportive and positive." Year 5 pupil
"Twyford have responded fantastically well"  Year 7 pupil
"I can't express how impressed I am with the School's response to this virus.  You have led from the front, you keep hope and everything is seamlessly organised.  Our class teachers are inspiring and dedicated completely to the children. Their teachers have been absolutely brilliant and all of which is not possible without the support staff who go above and beyond."  Year 1 &  Year 4 pupils
"So impressed with how quickly you have responded to provide such a comprehensive remote learning schedules for our children.  We are immensely grateful for the effort that this must have taken." Years 6 & 4 pupils
"Thanks for your continuingly brilliant communications around Covid, and to extend my support and best wishes to you and all your staff as you navigate these difficult times. You are all coping incredibly well and I just hope you are all OK!  Reception pupil