CyberFirst Girls Competition
26.03.2021
The CyberFirst Girls competition is run annually by the National Cyber Security Centre – an arm of GCHQ – to promote engagement by girls with the world of cyber. The NCSC are working hard to get more girls interested in a career in cyber security; the CyberFirst Girls Competition provides a fun but challenging environment to inspire the next generation.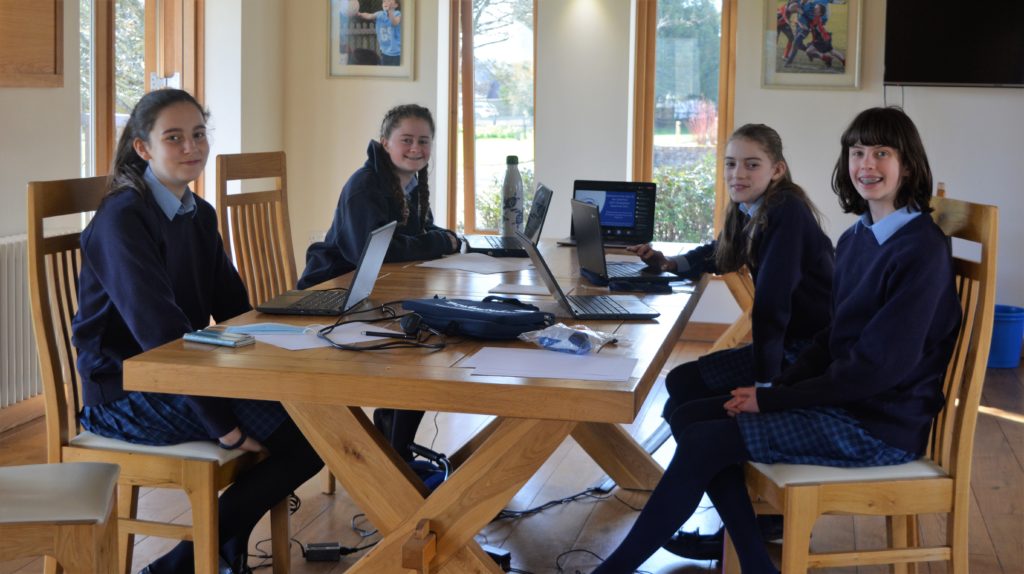 Over the course of 10 days in February, the Twyford Team (team name: "Four Children and IT") completed a series of ever-harder challenges across four categories:
Logic and Coding
Cryptography
Cyber Security
Networking
Out of well-over 1,000 competing teams, they were one of 124 teams to reach the semi-final which was a terrific achievement. Last Friday, the girls logged in to the semi-final platform and again pitted themselves against a serious of online challenges. It was a pleasure to watch the energy and the teamwork as they solved puzzle after puzzle. It was astonishing to see how far four cyber novices had come in such a short space of time. Congratulations girls!