The Nursery
"It's the little things that start your biggest journey"
The Twyford School Pre-School Nursery looks after children aged 2-4 years old in a very caring environment helping children to develop their social and learning skills.
We are delighted to announce that from September 2020 we will be offering a Nursery provision for 2-3 year olds alongside our current Pre-School class for 3-4 year olds. Children are welcome to join Nursery the term after their second birthday.
Our Nursery offers children an exceptional start to their education in a small pre-school environment. There's always lots to do with a fun packed curriculum including swimming, dance, art, gym, ballet, cooking, numeracy, literacy, French, music, woodland activities, fun play and learning. The children love being together and while it's always an action- packed day, there's still time for a little snooze to recharge those batteries.
We have a wonderful Nursery team of highly qualified staff including our Nursery Teacher and two NNEB Nursery Nurses. The core Nursery hours run morning sessions (8.45 am to 11.45 am), morning session with lunch (8.45 am – 12.45 pm) and full day sessions (8.45 am – 3.45 pm) and we offer flexible wraparound care that allows children to stay from 7.30 am until 6.00 pm every day.
Our Nursery is situated in its own building with a garden and play area within the Pre-Prep School grounds. The Nursery children have full use of the amazing Pre-Prep playground and use the Prep Sports Hall and swimming pool for their PE and swimming sessions. If the children opt to stay for the Busy Bees afternoon session, they have a delicious lunch in the Prep Dining Hall.
Having learnt all about School life, at the end of their Nursery year the children move seamlessly on to our Reception Class to carry on their learning journey.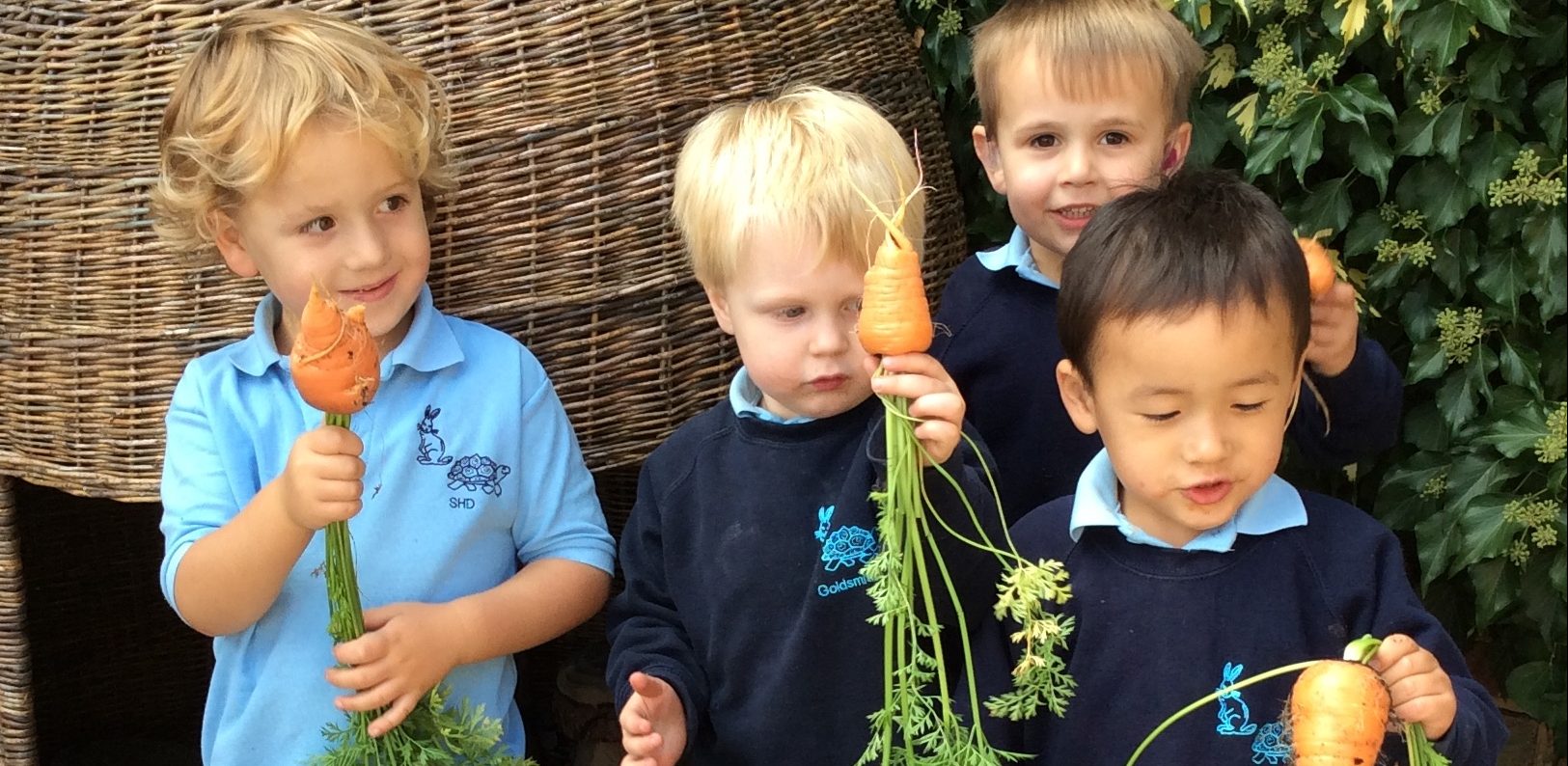 From September 2020, Early Years (EY) funding is available in the Nursery from the term after a child turns three.  Parents will be eligible to use up to 15 hours EY funding during the afternoon sessions, term time only, if your child attends Nursery for morning and lunch the same day. If the full 15 free hours are not used at Twyford School during the term, then parents can use the additional EY funding hours at other establishments. Please note that EY funding ceases when a pupil moves up to Reception.